For more than 60 years, CHACO LTD. has been producing ready-to-install guiding elements for band and circular saws made of anti-friction material. With more than 3,000 different items, we cover the machines of most manufacturers generously. If you require a special guiding element, we will produce it with short delivery time in our own workshop.
For larger saws, the use of an electronic blade deviation measurement system is recommended in order to show the sawyer the cutting deviations on the control panel. The electronic signal can also be looped into a parent feed control system, so as to build an automatic feed control.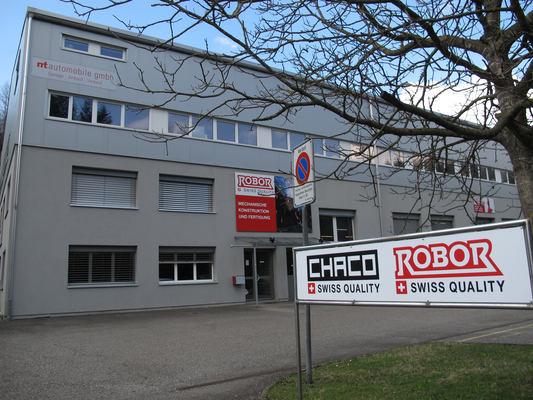 At the beginning of 2018, CHACO LTD. was transferred in a controlled succession from Duebendorf to Wuennewil in the canton of Friborg, where we inserted it into the premises of ROBOR AG. After the move, CHACO can rely on the infrastructure of a larger company, but continues to exist as an independent company under Swiss law.
ROBOR AG is a metal-processing company in the lifting technology sector with more than a century of company history.